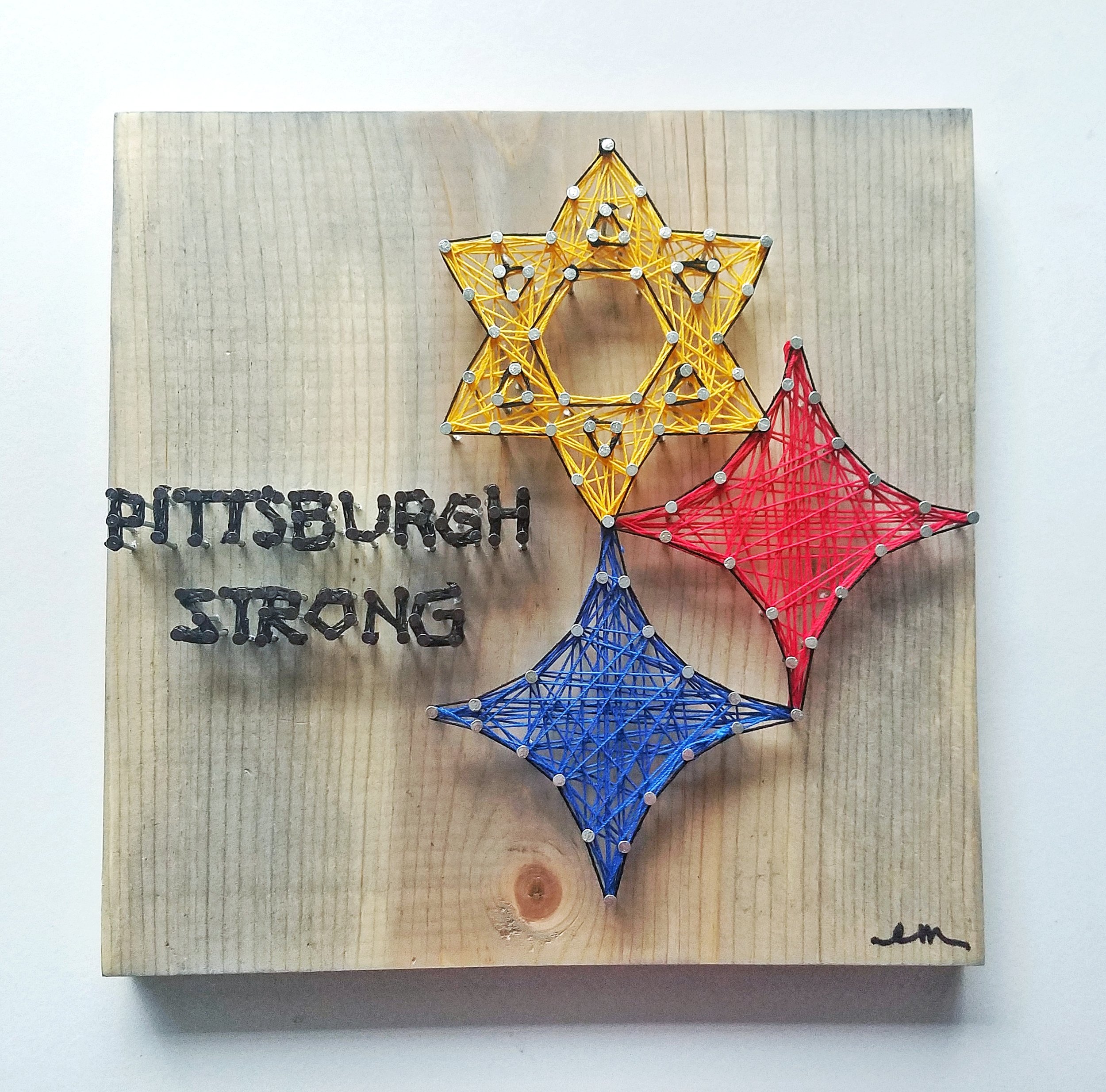 Pittsburgh Strong
Made to order, this String Art is 100% original and handmade. Sizes of wood used and stains are customizeable, so please contact me to design your piece.
This piece was inspired by the amazing, revamped Pittsburgh Steelers logo designed by Tim Hindes and the original will be donated to the Tree of Life Synagogue in Squirrel Hill, Pittsburgh. Proceeds from this #PittsburghStrong string art will go to support the Tree of Life Synagogue.
**Initial item pictured (gray wash stain) is the item that you will receive. Should you want an alternate stain or color combination, please place your order and then contact me with your specifications.**
Each piece of wood is hand selected, cut, sanded and stained and each piece is different with its own knots, rings and other imperfections which makes your piece truly one-of-a-kind. Nails are hammered individually, and the string is strung by hand. Some nails may not be completely straight or evenly spaced and the wood underneath will slightly show through in some places so please note than when considering a stain.
Display: comes ready to hang with a sawtooth picture hanger on the back or photowire for bigger pieces.
Please note that all sizes are approximate and not exact.

I love custom orders and am more than happy to make this piece, or any others, with whatever color board/string you would like.